Prev Director - Next Director
Director 1977-79 Dr. Joseph Cinzio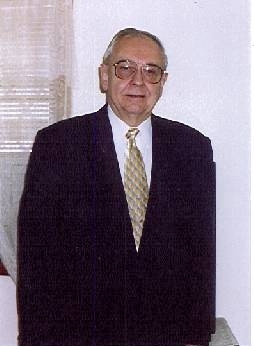 DR. JOSEPH CINZIO
1977-1979

"Doc" Cinzio is a long-time Garfield resident, and a parishioner of the Church of the Most Holy Name in Garfield. He received his undergraduate degree from Sampson College in Geneva, NY (1949), and his post graduate medical degree from Illinois College of Podiatric Medicine in Chicago, ILL (1953).

He was married in 1953 to his lovely wife of 54 years, Sophie. Dr. and Mrs. Cinzio have three children; Greg (wife Lynn - nee Eikenberg), Ken (wife Keren - nee Gordon), and Karen (husband Warren Corman); all six of whom marched Cadets during Doc's tenure as Director.

Doc began his many years of contribution to the Cadets during the Garfield Cadet era by serving as President of the Cadet Booster Association (similar to today's Board of Directors) from 1966-67. He then assumed a more direct role on the Cadets' staff by becoming business manager from 1967-76. It is noteworthy that Doc served in this capacity under three different corps directors: Jim D'Amico, Hugh Mahon, and Ed Frenzel.

In 1977, following the resignation of Ed Frenzel as Director, Doc accepted the awesome responsibility of becoming Director of the Cadets. He served in that capacity 1977-78. During his tenure the Cadets embarked on their first extensive tour, covering a total of eleven states in thirty days. In 1978, under his leadership, the Cadets toured for twenty-six days, covering nine states.

Doc was and is a man of principal and honor. He led the Cadets through the good and bad, but never wavered in his belief that the well-being of the Cadets in his charge was his primary responsibility. He added much to the history and heritage of the corps he loves, and he is loved in return for all he gave and all he continues to give.


Lovingly submitted by
Greg Cinzio (son), 1967-73